Check Out The Maternity Photos This Expectant Mother Had Taken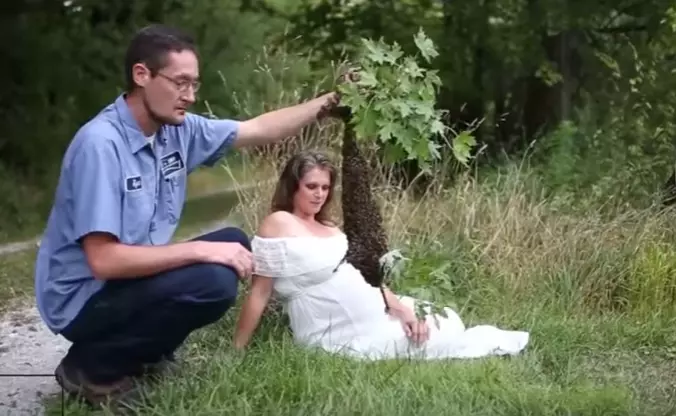 Emily Mueller is an Ohio beekeeper. So, for the pregnancy photo shoot for her fourth child, she decided to do something a little different… Take photos covered in 20,000 bees!
Check out the video:
Did you do anything different or unique for your pregnancy photo shoots?